In Michael Webb's
Modernism Reborn: Mid-Century American Houses
, the focus is on saving these homes. His book provides a plethora of design ideas we can steal for use in our very own living rooms, but also tells the often-captivating behind-the-scenes stories of each great home it showcases.
Charlotte and Peter Fiell's
Scandinavian Design
is the all-you-need guide includes a detailed look at Scandinavian furniture, glass, ceramics, textiles, jewelry, metalware and industrial design from 1900 to the present day.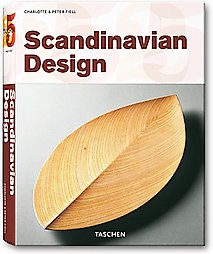 Scandinavian Country
by Magnus Englund and Chrystina Schmidt celebrates a way of life that combines comfort, elegance and simplicity with a strong love of nature.